Auxiliary Power Distribution
3R Power Distribution Units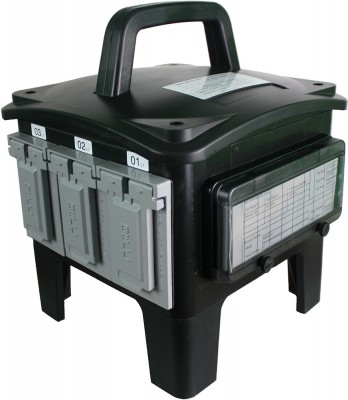 3R Power Distribution Units
Motion Labs 3R power distribution units are available in several configurations, the most popular being the Hibachi portable carry unit. This style of power distribution unit is extremely compact, only 10 inches square and has a robust top mounted carry handle. The units are made from extremely durable vulcanized rubber.
Features of the Hibachi Portable PDU
The Hibachi unit's solid rubber enclosures are non-conductive for indoor or outdoor use. Units can be custom built to your exact specifications and are available with Pin & Sleeve, Cam-Lok and NEMA devices. Breakers are protected by a side entry, hinged cover and are UV resistant.
Power with confidence, using the most trusted name in portable power distribution.