Data and Control Cables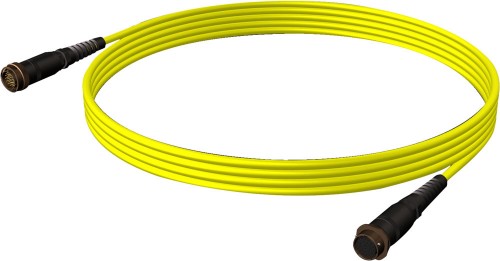 You Want a Data and Control Cable Company that Provides Quality Assemblies
Motion Labs data and control cables are an important piece of the system. Keeping equipment functioning properly and passing critical data between components requires cable assemblies that are manufactured to the highest standards.
Handheld Remote Control Cables
Control cables are made from a custom milled 26 conductor multi-core that is constructed from a high visibility yellow jacket. Each assembly is terminated with a ¼ turn mil spec connector designed for repeated connects and disconnects. Available with a black jacket as well.
Data Cables
Data cables are manufactured with various components depending on the application. Six Pin XLR cables are used for connecting load cell and positioning information systems. Harting Push/Pull Cat6 Ethernet assemblies are used for network connections and neutriCON push/pull assemblies are used for E-stop applications.
Power and Rig with confidence using the most trusted name in cable assemblies.