Fixed Speed Control Systems, Low Voltage Control
OVERVIEW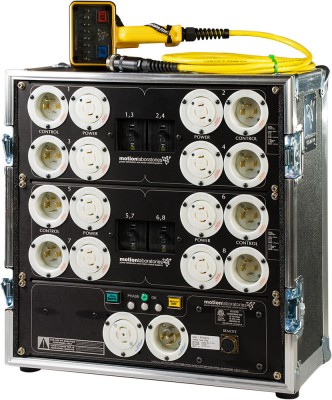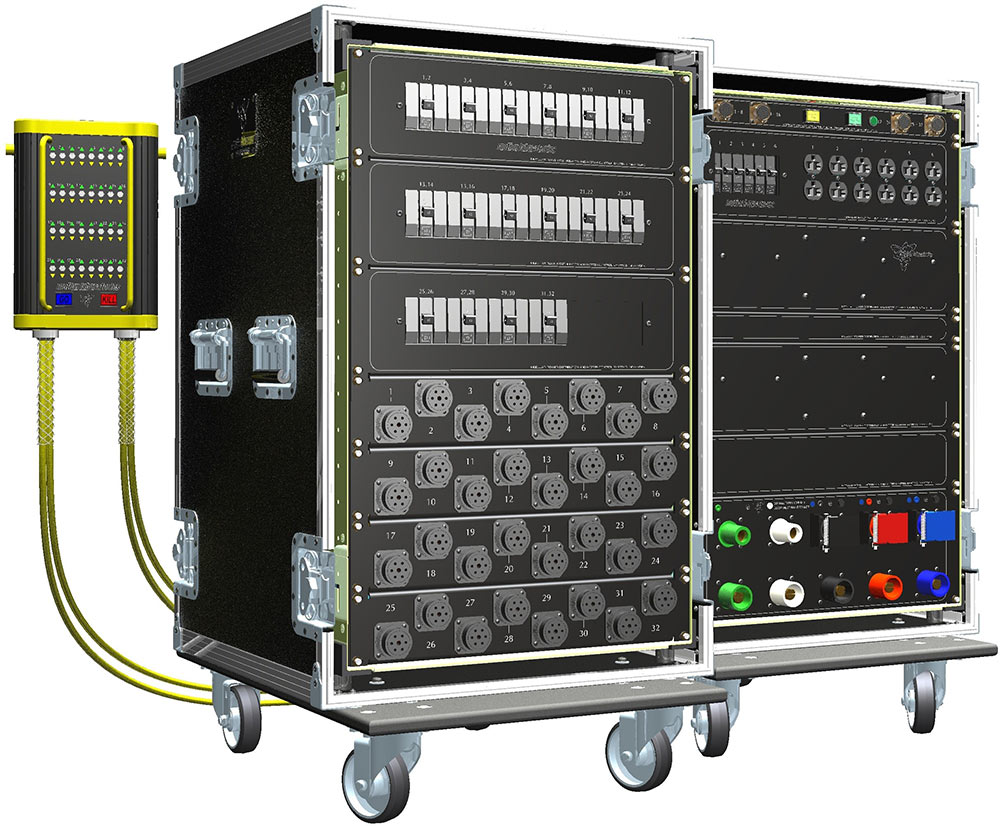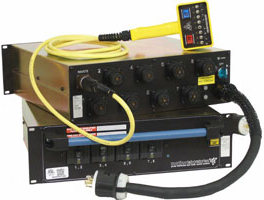 Fixed Speed, Low Voltage Chain Hoist Control Systems
Fixed speed low voltage control hoists are the most prevalent type used in the industry. Our systems operate the low voltage control circuit using a handheld remote or onboard control panel, based upon model and form factor. We can accommodate from one to thirty-two hoists using standard handheld remotes and larger group assignment can be accomplished using HMI touch screen and SCADA technology.
A Proven, Effective Control Relay Board
A proprietary and time proven relay board is used to provide up and down commands to the chain hoist. Each unit can be built with a variety of input connectors dictated by the capacity of the unit and voltage requirements of the hoists. These include Twist-Lock, CS 50A, Cam-Lok and Pin & Sleeve.
Customizable Chain Hoist Control
Motion Labs modular approach allows output section adaptability to the user's requirements and can be manufactured with P7, P14, C7, Dual-Twist, and multi-circuit options. Your application is important, so our controllers come in a variety of configurations and form factors such as ATA style rack enclosures, self-contained 19" rack mounted enclosures, truss mounted options or as standalone devices.
Each controller is built with system integration and scalability in mind. Adding load monitoring, overweight shutdown, position control, e-stop linking or any other safety related function can be accomplished by simply inserting one of our accessory devices into the control path.
Rig with confidence using the most trusted name in electric chain hoist control systems.