Lite Pac™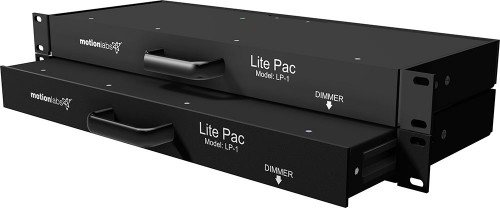 Motion Labs Lite Pac provides light to your equipment racks panels, whether portable or stationary. They are available integrated directly into Motion Labs power distros and motor controllers, or as a stand-alone unit (coming soon).

The unique sliding drawer design automatically turns the light on and off, for ease of use in the dark. A simple push-button dimmer control allows you to choose from 5 different brightness levels, and remembers your chosen level between uses.

Vibration-proof LEDs good for up to 50,000 hours ensure a long life, and are fed from a listed power supply. The sliding drawer mechanism is road worthy and virtually indestructible. All of these things ensure the Lite Pac will bring light in the toughest of live entertainment environments.