Power Distribution Cables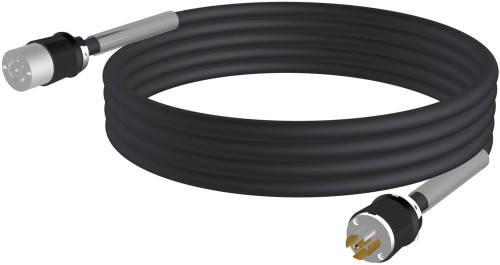 Power Distribution Cable Assemblies
Motion Labs power distribution cables are all Extra Hard Usage rated. We establish relationships with quality cable mills to provide the best raw cable used in our assemblies for your product and make sure each cable is properly sized so that the right voltage is getting to your equipment at the end of the line.
Our power distribution cable assemblies are available with all industry standard connector types, including:


Cam-Lok


Power Lock


Twist Lock


Straight Blade


Pin & Sleeve


powerCON


Stage Pin


VSC 19 Pin


Custom Multi-Pin


Standard and Custom Cable Lengths
All power distribution cables are available in standard lengths of 5ft, 10ft, 25ft, 50ft, 75ft, 100ft, 125ft, 150ft, and 200ft. Custom sizes are available on request. All cables are clearly labeled with part numbers and length information. We also offer the service of adding specialized labeling that you may require and provide a 6" inactivated clear heat shrink sleeve on each end for your convenience.
Power and Rig with confidence using the most trusted name in cable assemblies.