Rack Mounted Power Distribution
OVERVIEW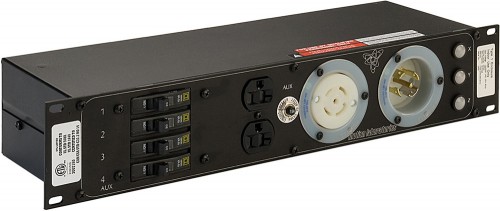 Get The On Site Power Your Need With Our Rack Mount Power Distribution Equipment
Motion Labs rack mounted power distribution components are complementary products to our modular power distribution systems designed to place the power where you need it.
A Variety of Rack Mount Power Supply Distribution Unit Sizes to Meet Your Needs
Equipment racks require power distribution for the myriad of utilization equipment installed in them. Whether it is audio signal processing, high powered amplifiers, dimming equipment or IT equipment, the right choice of rack mounted power distribution can be easy to find when using Motion Labs as your provider. Motion Labs line of rack mount power distribution equipment consists of self-contained NEMA 1 units that range in size from 1RU to 7RU with depths of 3" to 15". The variety of sizes allows for you to have the power you want for what you need from live event productions to installations and everything in between. There is also flexibility of output connector placement and pass through capabilities.
From OEM's to system integrators, to end users, you can install one of our rack mount power distribution units anywhere you have electric or electronic equipment housed in a road case or fixed installation rack such as amplifier racks, processing gear, server racks, and more.
Power with confidence, using the most trusted name in portable power distribution.