Transformers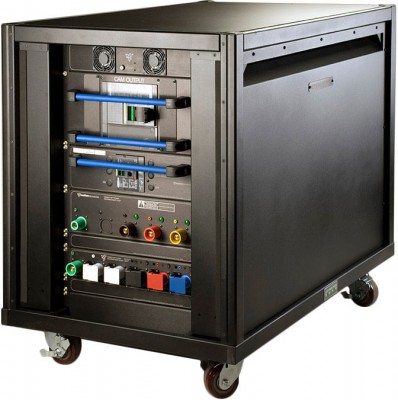 Custom Transformers To Fit Your Needs
Motion Labs transformers come in our premium-built NEMA 1 or 3R steel frames manufactured and finished in our facility in the USA. Our custom transformers come in virtually any color with your personal branding. Sizes range from 45KVA to 150KVA with adjustable 2 ½ % taps. The transformers are available with limited integrated power distribution. They are all fan cooled for optimum performance at high capacity output. They are all rugged construction with wheels selected to maintain ease of movement for site relocation and connection.
Transformer Variations Include:
Isolation transformers that provide isolation from a facility's electrical system, eliminating much of the building's electrical "noise" on the output.
Step down transformers that decrease secondary voltage and provide isolation.
Step up transformers that increase secondary voltage and provide isolation.
Buck/boost transformers that do not provide isolation and normally are used when only a small change in voltage is required (20% or less).
Call our sales department today to learn more about how we can create a custom transformer for you.
Power with confidence, using the most trusted name in portable power distribution.