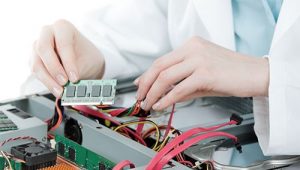 Introduction: This and future blogs are intended to provide information to persons in the entertainment and event production industry to enhance their technical knowledge and provide a better understanding relating to many electrical aspects of equipment, wiring and safety.
Disclaimer: Although the vast majority, of the information provided, is indisputable, there are cases where some of the information is "open to interpretation", especially in the area of the National Electrical Code (NEC).
In such cases the "final say" is up to your local "Authority Having Jurisdiction" (AHJ), usually the electrical inspector. Some of the information provided is based on the National Electrical Code (NEC), however, these requirements may be accepted as written or modified by local authorities (by law), especially in large cities. This column does not necessarily represent the opinion of the editorial board or Motion Labs and its owners.
________________________________________________________________________________________
You've heard the following statement before, or perhaps even said it yourself:
"I got a good deal on some power distribution equipment. It doesn't have a "UL" sticker, but the price was right, and to save even more money, I'll install it myself; electrical contractors are way too expensive."
WRONG! ….. WRONG! ….. WRONG!
There are a lot of things that could go wrong here, including killing yourself or someone else.
So let's discuss the reasons why it's not the way to go, and explain the "right way" to address the situation.
First of all, what's this "UL sticker" stuff?
This is a general term for labeling of equipment that has been tested & listed, and must be used for the purpose intended. Although "UL" (Underwriters Laboratories) is the most recognizable of the testing labs, there are several other Nationally Recognized Testing Labs (NRTL), such as: ETL, TUV, and CSA (among others).
These NRTL's are investigated and approved by OSHA (Occupational Safety and Health Administration), to test and approve (list) various types of equipment and systems. Products are generally tested for safety with regard to fire, electrical hazards, mechanical failure, and the like. In most cases they are not tested for performance.
NRTL testing and listing is an expensive proposition for manufacturers. It does add cost, but it's worth it and is required by one or more of the following:
The NEC (National Electrical Code).
Local electrical inspectors.
Other "Authorities Having Jurisdiction" (AHJ).
Insurance companies.
Mitigation of damage claims from lawsuits.
How about ….. You get everything connected, did your sound check, aimed your lights, everything works.
The audience is filling the seats, then the electrical or fire inspector comes in, looks for the "non-existent" NRTL labeling, and says: "SHUT'ER DOWN". (My palms are sweating just thinking about it).
Let's go over some of the NRTL terminology:
LISTED:
Products have been tested and conform to industry standards. In addition to initial testing, NRTL inspectors will visit factories, on a regular basis, to verify that products are continually being manufactured to applicable standards.
LABELED:
An NRTL identification marking signifying that the equipment has been tested and passed.
Additional label information may include the equipment type and a manufacturer specific I.D. code.
UL STANDARDS:
A multitude of testing procedures and manufacturing parameters that prescribe how equipment is to be manufactured and tested. These standards are specific to various equipment types.
Most NRTLs use "UL Standards for testing guidelines, however there are other standards which may apply, such as: IEC (International Electrotechnical Commission). Several standards may apply to a single product.
RECOGNIZED:
This product approval generally applies to components only. In most cases "listed" equipment is made using mostly, if not all, "recognized" components, this does not mean however, that the end product is automatically listed. Recognized components, when used, must conform to "The Conditions of Acceptability" in the finished product, and is verified during the testing and listing process.
FOR THE PURPOSE INTENDED:
Listed equipment must be used "for the purpose intended". As an example: General use extension cords (the orange type) are intended for temporary connection of power tools, and the like, and are not "intended" for use on stage. Stage cords must be of the "extra hard usage" type. Both cords are "listed", however the intended use is different.
This is one of the things inspectors will look for. The purpose intended is defined in the "scope" of each UL manufacturing standard, and may be further defined in the National Electrical Code.
So, you made your own portable power distribution unit, using a listed breaker panel and listed outlet boxes, listed wire, and listed receptacles. You mounted this stuff in a nice heavy duty road case; you may have even had it made by your local electrical contractor (so it was done right) …… What's the problem?
Well …. The complete assembly wasn't tested or listed as "portable power distribution", so there is no proof of compliance with any applicable standard. (Unless you want UL to do field inspection for around $10,000 to $20,000).
The irony is that if the same electrical contractor installed the same equipment and mounted it permanently on the wall, it would be OK (as long as he got a permit and passed inspection). …. go figure!
Now that you purchased the properly "listed" equipment, let's move onto equipment installation:
There are two basic categories of "installation", with regard to theatrical equipment, which are:
PERMANENT and TEMPORARY.
Permanent wiring and equipment installation can only be performed by licensed electrical contractors. Permits are required and the work must be inspected by the local electrical inspector. Basically anything that is "fixed" to the building structure is "permanent".
A lot of unlicensed techs, without proper training and credentials may consider attempting the installation of this equipment but consider the consequences.
You may think you know what you're doing (and you might), but do you really want to be responsible for killing someone or burning a building down? ……
Big fines, insurance doesn't cover it, and jail time isn't pleasant.
Temporary theatrical wiring is a different story. In most jurisdictions (not all) temporary theater installations can be done (or supervised) by "qualified personnel", but not necessarily a licensed electrical contractor.
This applies to such equipment, such as: sound systems, stage lighting and chain hoist controllers.
The NEC defines a Qualified Person as: "One who has skills and knowledge related to the construction and operation of electrical equipment and installations and has received safety training to recognize and avoid the hazards involved". If there is an accident or injury, OSHA will require proof of applicable training. Do you have training records for your personnel? ….. Well, you better.
Typically, temporary power wiring will connect to a previously installed permanent electrical disconnect (company switch) or connector panel. In most cases this connection will be via separable connectors (cam-locks, twist-locks).
This is covered in NEC 2014, Article 520, and electrical inspections may be required. Temporary wiring cannot be permanently attached to the building structure (tape, Velcro, tie-wraps and the like are usually OK).
Conclusion:
The opinion, expressed herein, is only a personal interpretation. Check with your local authorities for final decisions on code matters. It is best to check with the local inspector, in the planning stage.
To quote a line from that old TV show, "Hill Street Blues": ….. "Let's be careful out there".
Motion Labs is here to help.
We encourage you to ask questions, provide constructive criticism, and suggest subjects for future blogs.
Remember some of the subject matter may be argumentative in nature. If you disagree or need clarification, let us know.
Thanks:
Jim Herrick
About the author:
Jim Herrick, over 40 years' experience in the electrical field. Licensed in the State of New Jersey as an Electrical Contractor (License #6748) and Electrical Inspector (License #7702). Of the 40 years' experience, 30 of which, included work in the theatrical industry, which also included electrical equipment design for major companies in the industry.